It's okay to want it all – effective hydration, clean ingredients AND amazing taste.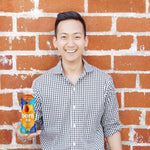 Fighting to End Pediatric Cancer
Our founder, Jerome, was thriving as a college athlete when he was suddenly diagnosed with cancer. During his full recovery, Jerome created his own drinks to source clean electrolytes and
minerals, as most commercial brands were too over-processed for him. Jerome founded Berri Organics™ to improve the way families hydrate and fulfill our vision of well-nourished families and a world without pediatric cancer.
MORE ABOUT OUR FOUNDER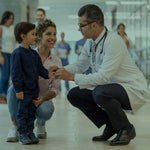 PURPOSE
We exist to help people suffering from pediatric cancer and support finding a cure by introducing products that contribute to the health and well-being of families all over the planet.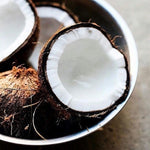 MISSION
The Mission of Berri Organics is to increase the awareness of and access to the benefits of organic, clean, plant-powered nutrition that
nourishes the mind and body.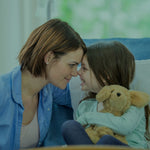 VISION
Well-nourished families and a world without pediatric cancer.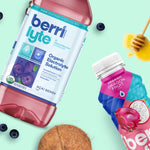 VALUES
We believe businesses should help create a better world for future generations.
We believe that organic, clean, plant-powered foods will play a major role in conquering pediatric cancer once and for all.
We believe that healthy products should be enjoyable, nutritious, and efficacious.
We believe every family deserves access to clean, organic, plant-powered nutrition.
We believe healthy habits start at a young age.
RELATED ARTICLES
Berri Blog